For The Best Results, Choose Our Best Tile And Grout Cleaning Parramatta Services
Tiles that are filthy and unclean might result in serious mishaps and hazards around the house. Tims Tile Cleaning is here with highly talented and qualified certified specialists to clean tiles and grouts. Try our professional tile and grout cleaning Parramatta treatments for the finest outcomes. We are better able to understand our customers' demands because we have been in the business for a long time. In past years, our customers considered our expertise to be very helpful. Since we can provide the greatest service possible, which produces the best outcomes.
Moreover, we help preserve your grout and tiles in the best possible shape. To ensure that your floor is as spotless as feasible, our Parramatta tile and grout cleaning specialists employ cutting-edge tools and creative cleaning approaches. Hiring us for the service can help you keep your tiles looking good and shiny. You can reach us by dialling 02 8319 1071.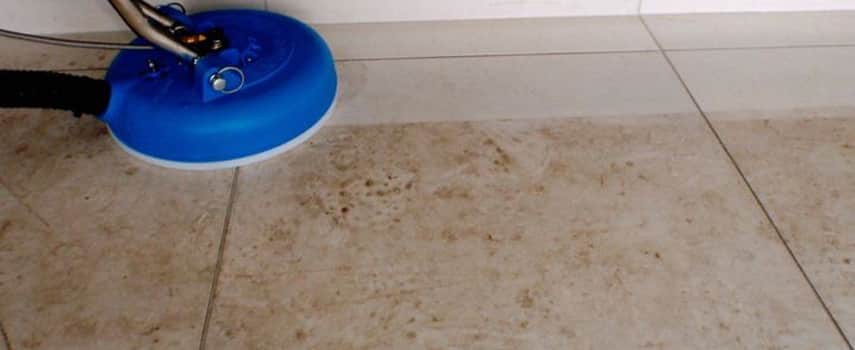 We Also Offer Tile Cleaning Services in Sydney:
The Tile And Grout Cleaning Service We Offer
Tile sealing: Our team of experts provides the most effective tile and grout sealing service. This strengthens the tiles and grout by making a strong bond with the ground. Therefore, if you are searching for the most effective tile sealing service in Parramatta, you should contact us.
Efflorescence removal: It is very important to clean the efflorescence from the tiles. Because if not treated, it might result in damage. Therefore call our experts for tile efflorescence removal service. We provide the most effective tile efflorescence removal service at affordable prices.
Tile steam cleaning: Tile steam cleaning removes even the tiniest particle of dirt from the pores of tiles. Therefore it is the most effective method for cleaning the tiles and grouts. You can appoint us for the best tile steam cleaning services.
Stain removal: To remove stains from your tiles, we use modern scrubbers along with a high-quality stain remover solution. This effectively removes the marks from the tiles and grout, leaving it spotless. To get our services, call us as soon as possible. We are always eager to help you.
Grout gap fixing: To fix the gaps in the grouts, call us. Our tile and grout cleaning Parramatta professionals are expert enough to cure all the tile and grout-related issues. We provide the best grout fixing service.
Why Choose Us For Parramatta's Best Tile & Grout Cleaning?
We provide a number of advantages to Parramatta residents in addition to becoming a professional and qualified Tile and Grout Cleaning Company in Sydney. Check out the reasons why people choose us and why we are so well-liked around Parramatta.
With years of field expertise, we provide Parramatta's best tile cleaning services available.
We are Parramatta's locals therefore we know all the paths to reach you on time. Moreover, we are well aware of local rules and regulations.
You may rely on us for 24-hour inquiries and bookings.
Our exclusive tile cleaning methods in Parramatta are available for a fair price.
Free, no-obligation price estimates.
Reviews
Looks Good The Tiles Smell Super Fresh & Clean Now
★★★★★
"
Tile cleaners did a great job! A++ work and value he cleaned roughly 2,000 sq feet of tiled floor, everything looks brand new! He got out marker stains made by the kids and puppy stains, not only looks good the tiles smell super fresh & clean now. Appreciate the work this Tile and grout Cleaning Sydney team did today and has become our go-to company for future work.
"
"
The experts from this tile and grout cleaning Sydney company I hired did an amazing job in cleaning my tiles and getting rid of all the stains that were on them. No more bad smells. I will be telling everyone I know about this service. Highly recommended!
"
My Floor Looks New, Especially The Grout
★★★★★
"
The professional did a great job! He explained the process for my tile and grout cleaning. My floor looks new, especially the grout. The cleaner was friendly and communicated well with my family and me. Also answered all of my questions about what procedure he will follow and how long it would take. I would definitely recommend this tile and grout cleaning Sydney service!
"
Amazing Service With Exceptional Professionalism
★★★★★
"
The expert from this tile and grout cleaning Sydney team was outstanding! He provided amazing service with exceptional professionalism. Also elaborated on the actual problem with our grout and tile. The cleaner arrived on time and finished the job within the time the company promised. I will call them again in the future and highly recommend this service!
"
The Team Was Excellent To Work With
★★★★★
"
This tile and grout cleaning Sydney team were excellent to work with. They explained everything they were going to do and pricing before they started. Our flooring looks great now! Also provided beneficial instructions on how to better care for my floors and what cleaners to use moving forward. Would use it again and recommend it to others.
"
Reach Here
Location: Parramatta NSW 2150 Australia