Reliable and Efficient Porcelain Cleaning Services in Sydney
Cleaning the tile and grout is far more difficult than cleaning rugs or carpets. It must be true that tile and grout often get dirty due to dust, pollution, stain and many other things. In addition, moulds can even exist in tiles due to the high amount of moisture. Therefore you need a genuine professional Porcelain Cleaning Sydney team for it. Hence people of Sydney have been relying on our porcelain cleaning service for years. Well, we are the fastest and provide the desired result, we are capable of cleaning all types of tile and grout in Sydney.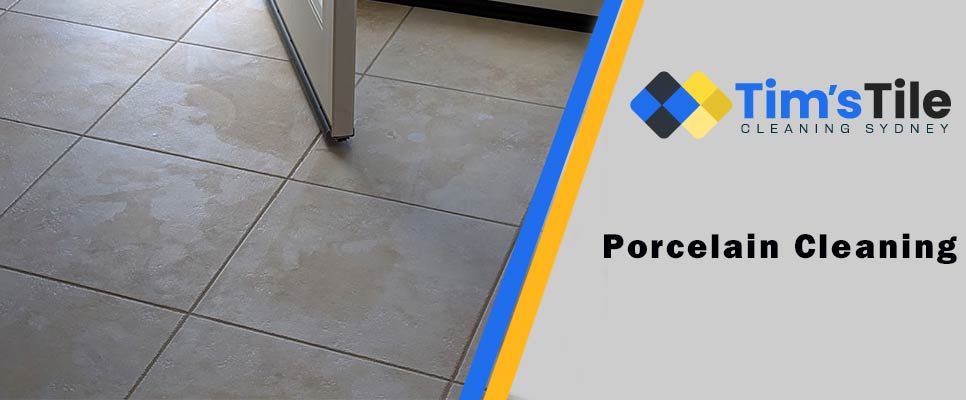 Tims Tile Cleaning Sydney use the best solutions and make your Porcelain tile sparkle and shine like never before. Meaning, we effectively restore your tile and make them look beautiful.
It's very essential to clean the tile and grout regularly. While offering the tile and grout cleaning service, we provide an additional safeguard to your tiles. And with the safeguard, we increase the durability of your tiles. You can contact us at 02 8319 1071 for rug cleaning.
Also, we are available for residential and commercial tile and grout cleaning services. Moreover, you can even save money by hiring our tile and grout cleaning service. Call us right now for the best tile cleaning service in Sydney.
Affordable and Safe Porcelain Tile and Grout Cleaning Service We Provide
Are you in search of an affordable porcelain tile and grout cleaning service in Sydney? Look no further because our dedicated team at Porcelain Cleaning Sydney is here to assist you. By hiring our professional tile and grout cleaning company, you can ensure that your porcelain tiles receive the best possible treatment at affordable prices. Not only will we effectively remove dust and dirt from your tiles and grout, but we will also save you valuable time and money in the process. When it comes to choosing the most well-maintained tile and grout cleaning service, opt for our cost-effective solutions available throughout Sydney. With our expert advice and techniques, we will transform your tiles, making them appear outstanding and breathtaking. Waste no time and call us now to schedule a maintenance session for your porcelain tiles.
We Also Provide Services in The Below Suburbs:
Reviews
Looks Good The Tiles Smell Super Fresh & Clean Now
★★★★★
"
Tile cleaners did a great job! A++ work and value he cleaned roughly 2,000 sq feet of tiled floor, everything looks brand new! He got out marker stains made by the kids and puppy stains, not only looks good the tiles smell super fresh & clean now. Appreciate the work this Tile and grout Cleaning Sydney team did today and has become our go-to company for future work.
"
"
The experts from this tile and grout cleaning Sydney company I hired did an amazing job in cleaning my tiles and getting rid of all the stains that were on them. No more bad smells. I will be telling everyone I know about this service. Highly recommended!
"
My Floor Looks New, Especially The Grout
★★★★★
"
The professional did a great job! He explained the process for my tile and grout cleaning. My floor looks new, especially the grout. The cleaner was friendly and communicated well with my family and me. Also answered all of my questions about what procedure he will follow and how long it would take. I would definitely recommend this tile and grout cleaning Sydney service!
"
Amazing Service With Exceptional Professionalism
★★★★★
"
The expert from this tile and grout cleaning Sydney team was outstanding! He provided amazing service with exceptional professionalism. Also elaborated on the actual problem with our grout and tile. The cleaner arrived on time and finished the job within the time the company promised. I will call them again in the future and highly recommend this service!
"
The Team Was Excellent To Work With
★★★★★
"
This tile and grout cleaning Sydney team were excellent to work with. They explained everything they were going to do and pricing before they started. Our flooring looks great now! Also provided beneficial instructions on how to better care for my floors and what cleaners to use moving forward. Would use it again and recommend it to others.
"

Tims Tile Cleaning Sydney
Location: 157 King St, Sydney, NSW 2000 Australia