Hire the Finest Team for Bluestone Cleaning Services in Sydney
Clean bluestone tiles look outstanding just like natural stone. However, when you don't clean the blue stone timely they become dirty and unattractive with time. Well, our Bluestone Cleaning Sydney team can effectively restore your tiles. Moreover, we can clean both outdoor and indoor blue stone tiles in Sydney. Therefore, if your bluestone tiles are not looking as they use to be, then contact us very quickly. Tims Tile and Grout Cleaning Sydney have a certified team for restoring your blue stone tiles. Thus with the best solution, we make your bluestone tile look in the same condition as it was before. Yes, we know cleaning bluestone tiling is a bit difficult. But with modern tools, we clean tiles effortlessly.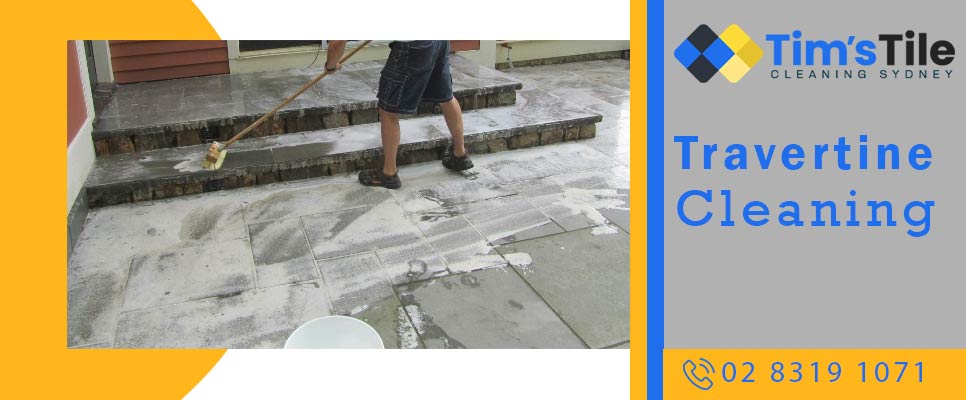 Simply place a same-day booking with us at 02 8319 1071 for the best results.
Procedure We Follow For Proficient Bluestone Tile Cleaning
Our Bluestone Cleaning Sydney team follow various steps which effectively clean tiles. Moreover, our process depends on various factors, like size, dirt, germs and many more. Following is the process we follow for cleaning Bluestones:
Inspection: As soon as you consult us we reach your destination for inspection. During the inspection, we analyse your bluestone tile deeply. Based on that, we choose an effective solution.
Vacuum: Later, we vacuum the dirt from the bluestone. Also, we use modern vacuums for cleaning bluestone.
Sealing: Furthermore, we will seal up the blue stone tile, if needed.
Sanitization: To disinfect germs and bacteria from dirty bluestone tiles, we provide a sanitisation step at last.
Re-Inspection: Then, we provide a re-inspection in which we see no bluestone tile is untreated. Also, we see the result of our service in re-inspection and leave you with shining bluestone tiles.
When You Should Reach At Us For The Bluestone Tile Cleaning?
Bluestone tiles are comprised of grains and are commonly known as Basalt. However, if are you noticing that your blue stone tile is looking greasy and based. Or as soon as you see your blue stone tile looking discoloured. Then immediately contact our professionals for effective cleaning. Hence, for the best service contact our experts today!
Why Choosing Us Is Best For Bluestone Tile Cleaning?
Our Bluestone Cleaning team in Sydney is dedicated to providing friendly and reliable service. This is why we are the preferred choice for bluestone tile cleaning in the area. Here are some key reasons to hire our bluestone tile cleaning services:
Availability: We cater to both residential and commercial properties, and our bluestone tile cleaning services are available on weekends as well. You can rely on us whenever you need bluestone cleaning.
Eco-safe Solutions: We prioritize the use of eco-safe solutions for effective bluestone tile cleaning. Rest assured that our cleaning methods are not only efficient but also environmentally friendly. Book us for the best cleaning solution.
Hassle-free service: Our Bluestone Cleaning team in Sydney ensures a hassle-free and mess-free cleaning experience. We understand the importance of convenience and strive to deliver a seamless service.
Transparent Pricing: There are no hidden costs associated with our services. We provide upfront and transparent pricing, ensuring that you receive affordable bluestone cleaning services in Sydney without any surprises.
Expert Team: Our team consists of licensed experts who specialize in bluestone cleaning. With their expertise and skills, you can trust us to deliver the highest quality bluestone cleaning services.
FAQs
Q.1 What do you mean by bluestone tile stripping and sealing?
Bluestone stripping and sealing is the process of coating the tiles. As bluestone tiles become faded with time. But with stripping and sealing, you can restore your bluestone tiles.
Q.2 How often the bluestone tiles should be sealed?
Although the bluestone tile sealing can be run for about 5 years. But for the best maintenance of bluestone, you must seal the tile after every 3 years. Thus for the bluestone sealing service contact us quickly.
Q.3 Do you offer affordable bluestone tile cleaning services in Sydney?
Yes, we provide pocket-friendly bluestone cleaning services in Sydney. Therefore contact us quick for the best results.
We Also Provide Services in The Below Suburbs:
Reviews
Looks Good The Tiles Smell Super Fresh & Clean Now
★★★★★
"
Tile cleaners did a great job! A++ work and value he cleaned roughly 2,000 sq feet of tiled floor, everything looks brand new! He got out marker stains made by the kids and puppy stains, not only looks good the tiles smell super fresh & clean now. Appreciate the work this Tile and grout Cleaning Sydney team did today and has become our go-to company for future work.
"
"
The experts from this tile and grout cleaning Sydney company I hired did an amazing job in cleaning my tiles and getting rid of all the stains that were on them. No more bad smells. I will be telling everyone I know about this service. Highly recommended!
"
My Floor Looks New, Especially The Grout
★★★★★
"
The professional did a great job! He explained the process for my tile and grout cleaning. My floor looks new, especially the grout. The cleaner was friendly and communicated well with my family and me. Also answered all of my questions about what procedure he will follow and how long it would take. I would definitely recommend this tile and grout cleaning Sydney service!
"
Amazing Service With Exceptional Professionalism
★★★★★
"
The expert from this tile and grout cleaning Sydney team was outstanding! He provided amazing service with exceptional professionalism. Also elaborated on the actual problem with our grout and tile. The cleaner arrived on time and finished the job within the time the company promised. I will call them again in the future and highly recommend this service!
"
The Team Was Excellent To Work With
★★★★★
"
This tile and grout cleaning Sydney team were excellent to work with. They explained everything they were going to do and pricing before they started. Our flooring looks great now! Also provided beneficial instructions on how to better care for my floors and what cleaners to use moving forward. Would use it again and recommend it to others.
"

Tims Tile Cleaning Sydney
Location: 157 King St, Sydney, NSW 2000 Australia