High-Pressure Cleaning Sydney
Pressure cleaning your tiles and grout is very important because only this method can give you the best results. Tims Tile Cleaning Sydney offers the best quality services that will make your flooring look just perfect. The pressure cleaning Sydney services are proven to be great if you are planning for the best.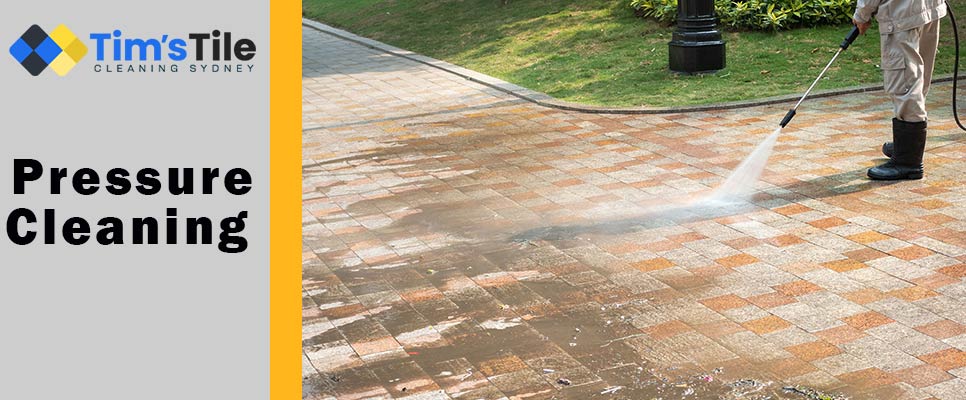 Our Tile and Grout Cleaners Sydney are the best expertise in performing the job and can be extremely professional and give you the results that you want. Using the most latest methods, we will be able to offer efficient services. With flexible connections and even longer hoses, we can clean any type of surface. Irrespective of the odds, our team will always be available to offer the services to you.
High-pressure cleaning Sydney can be the most efficient way to clean a wide variety of areas. Cleaning such areas on a daily basis can be difficult. Therefore, Hire our team to do the job for you. The following are the services that we offer:
Garage floors
Tennis courts
Retaining walls
Walkways
Patios
Driveways House and building walls
Pathways
Common areas
Pergolas
Stairs
Car parks
Pool surroundings
Cleaning all these areas can be a task, because of their size. So, it is ideal to choose our services to get them cleaned. While cleaning most of these areas, the equipment and tools that we use are absolutely efficient and advanced. Thus you can anticipate the results that you desire. To perform the tasks, our team will take care of all chores. All we ask for is a water inlet and we are good to go! Using eco-friendly products, we can perform tasks without creating a mess. So our services suit you the best.
Surfaces that our experts can cover to clean professionally:
Brick
Stencil
Natural stone
Mortar
Concrete
Fibro
Stone
Tiles
Painted surfaces
Colorband
Metal
Timber
Pebble Crete
Render
Sealed surfaces
Along with the cleaning, we can even get rid of the following ones off your tiles:
Pet stains
Tree sap stains
Oil stains
Dust
Mould
Dirt
Efflorescence
Cobwebs
Algae
To get rid of any of the above-mentioned and to get pressure cleaning Sydney services, you can rely on us. Our team is here to offer the most efficient cleaning services using high pressure. Thus the results are going to be beyond your expectations.
Do contact us at (02 8319 1071) and make an appointment in advance. We are open to accepting appointments across all the regions in Sydney, so do try our services if you are looking for them.
We Also Provide Services in The Below Suburbs:
Reviews
Looks Good The Tiles Smell Super Fresh & Clean Now
★★★★★
"
Tile cleaners did a great job! A++ work and value he cleaned roughly 2,000 sq feet of tiled floor, everything looks brand new! He got out marker stains made by the kids and puppy stains, not only looks good the tiles smell super fresh & clean now. Appreciate the work this Tile and grout Cleaning Sydney team did today and has become our go-to company for future work.
"
"
The experts from this tile and grout cleaning Sydney company I hired did an amazing job in cleaning my tiles and getting rid of all the stains that were on them. No more bad smells. I will be telling everyone I know about this service. Highly recommended!
"
My Floor Looks New, Especially The Grout
★★★★★
"
The professional did a great job! He explained the process for my tile and grout cleaning. My floor looks new, especially the grout. The cleaner was friendly and communicated well with my family and me. Also answered all of my questions about what procedure he will follow and how long it would take. I would definitely recommend this tile and grout cleaning Sydney service!
"
Amazing Service With Exceptional Professionalism
★★★★★
"
The expert from this tile and grout cleaning Sydney team was outstanding! He provided amazing service with exceptional professionalism. Also elaborated on the actual problem with our grout and tile. The cleaner arrived on time and finished the job within the time the company promised. I will call them again in the future and highly recommend this service!
"
The Team Was Excellent To Work With
★★★★★
"
This tile and grout cleaning Sydney team were excellent to work with. They explained everything they were going to do and pricing before they started. Our flooring looks great now! Also provided beneficial instructions on how to better care for my floors and what cleaners to use moving forward. Would use it again and recommend it to others.
"

Tims Tile Cleaning Sydney
Location: 157 King St, Sydney, NSW 2000 Australia