Professional Assistance for Pool Paver Sealing in Sydney
Are you on the lookout for professional assistance to clean and seal your pool pavers? Then, you have come to the right place! At Tims Tile and Grout Cleaning Sydney, our skilled technicians are committed to catering to all your cleaning and sealing pool pavers Sydney requirements within your budget. Our primary goal is to keep your stone pavers lustrous and well-polished with customised solutions.
Pool Pavers Sealing
Even though the outdoor pool pavers are made hard-wearing, they go through wear and tear with long-term use. It is because the pavers are excessively exposed to exterior elements, including rain, sun, snow, frost, etc. The salt or chlorine water of the pool that splashes out also deters the newness of the pavers. In order to guard your stone-tiled pavers against all external threats, acquiring professional sealing pool pavers is a must! Generally, most of the tiled pavers, especially the stone tiles are porous in nature and require sealing and re-sealing routinely.
However, choosing the best-fit sealer is also crucial, otherwise, it will wash away within a few months of the application. And in case it happens, you would need to scrap out the whole sealant redo again. If you are confused about which type of sealer you need for sealing your pool pavers, make sure to consult an expert instead of wasting your hard-earned money on the wrong one.
We can help to clean and seal your pool pavers, giving them a fresh and pristine look. To get a free quote or book our services, call us at 02 8319 1071 now!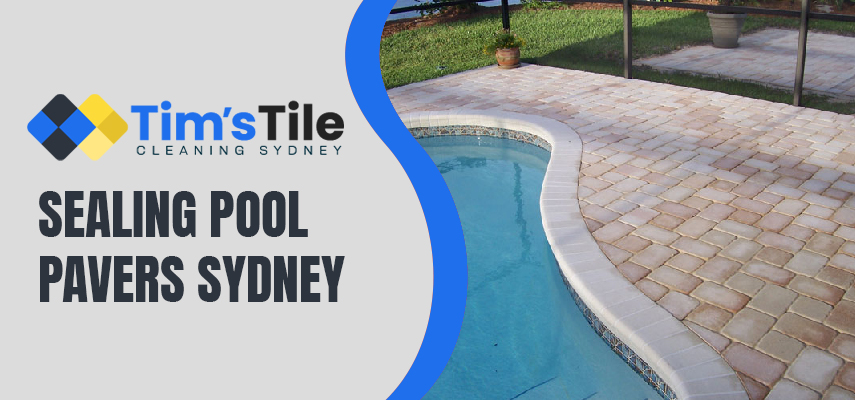 We Also Offer Tile Cleaning Services in Sydney:
Different Types Of Sealants You Can Use On Stone Pavers
When it comes to sealing your natural stone pavers, both solvent-based and water-based ones could be a good choice. However, our experts always suggest using water-based ones as they don't create any smelly fumes during application or removal. Keeping this reason apart, the water-based ones are easier to apply and they take less time to dry as well! On the other hand, because of the toxic fumes, solvent-based sealants are prohibited in most places.
Usually, the cleaning as well maintenance program of the pool pavers primarily depends on their finishing and whether they have been sealed or not in the past. Basically, picking non-acidic products is ideal to use on natural stone tiled pavers. Also, getting routine cleaning sealing pool pavers Sydney services from professionals are recommended to keep your pavers in their best-looking condition for the longest time possible.
Well, sealants are actually a layered treatment applied on the surface of the stone pavers to give them a gleaming finish while protecting them from external threats including dirt, grease, stains, etc. And to ensure the polished appearance of the pavers, you would require scrapping the old sealant out and re-apply with new sealants when required. Sealants greatly vary in stain protective abilities, durability, and slip-resistance power, so choose your sealant wisely!
Do Pavers Around Swimming Pools Need Sealing?
It is true that the pavers surrounding the swimming pools are made strong enough to bear harsh wind, rain, snow, heat, and even pool chemicals. But all these external elements eventually make the pavers fragile. Slowly you can see the pavers getting cracked, stained, etc. In order to retain its sturdiness and appearance, you need to offer a certain level of protection from your end. And obtaining professional sealing pool pavers solutions can be a fantastic way to do that. With routine cleaning and sealing, you can prevent possible damage and increase the paver's lifespan.
However, to make the most out of the water-based sealer, you need to choose the best-fit type that suits well with your pool pavers. Since water-based sealants are mostly designed for indoor use, they could last longer. But if you choose the best-fit one that is specially made for outdoor use and apply it correctly, you can expect a long-term result.
Before sealing pool pavers, you need to make sure that the stone tile is precisely clean. This will further help the sealant to seal well, assuring that there is no dirt or debris underneath it.
Types Of Surface Finishes For Stone Tiled Pool Pavers
Brushed: To give the title surface a textured and edgy look, the paver surface is brushed using a wire brush
Honed: It is when the paver surface is sanded for a matte finish look.
Tumbled: The tile surface is crumbled using bearings and gravel for a rough, ripened appearance.
Filled: In order to create a concrete surface, the tile pores are sealed with cement or colourful resin.
Polished: Polished tiles are when the paver surface is sanded as well as polished to produce a super smooth and shiny appearance. However, the polished surface is very slippery and thus risky to use around swimming pools.
Paver Tiles Stripping
Sealing the swimming pool pavers is not a one-time job. It requires removing the old sealant and reapplying a new one to maintain the efficiency of the sealant. And the process of scrapping out the old sealer is known as stripping and sealing. Well, you need a professional paver tiled stripping every two to 10 years, relying on the sealant type, traffic amount, and place where installed.
Pool Pavers Cleaning
Depending on the materials of the pavers, their maintenance techniques are determined. As mentioned earlier, the pavers made with natural stone should always be cleaned using non-acidic cleaning agents. Also, besides daily mild DIY cleaning, seeking professional assistance in deep cleaning the pavers and grouts every few years would not only retain and gloss, freshness, and shimmering finish of the paver but also add a few more years to its overall durability!
Our Flawless Cleaning & Sealing Services
At Tims Tile Cleaning, we pledge to offer you comprehensive cleaning, stripping, and sealing solutions for both residential and commercial purposes to restore the sheen and lustre of your swimming pool pavers. Our technicians are certified, highly experienced, and well-equipped to offer you an exceptional sealing pool pavers service in Sydney.
We Also Provide Services in The Below Suburbs:
Tims Tile Cleaning Adelaide is a Tile Cleaning services provider company.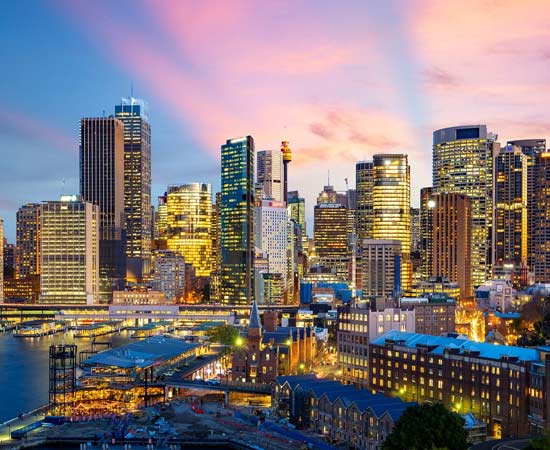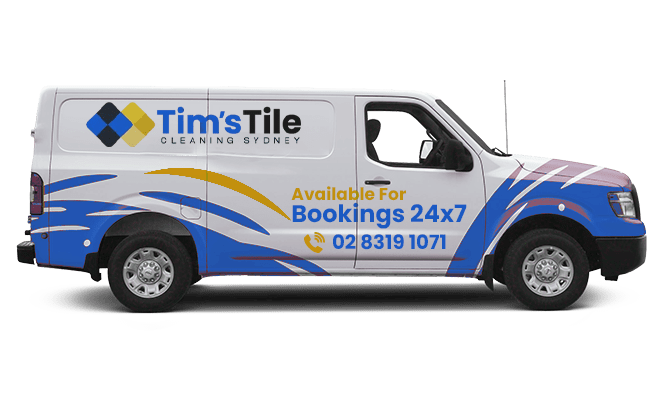 Tims Is Verified Tile Cleaning Company in Sydney
Location
157 King St, Sydney NSW 2000, Australia
Hours of Operation: Mon-Sun 6:00 AM – 10:00 PM
Costumers Rating (116)
Reviews
Looks Good The Tiles Smell Super Fresh & Clean Now
★★★★★
"
Tile cleaners did a great job! A++ work and value he cleaned roughly 2,000 sq feet of tiled floor, everything looks brand new! He got out marker stains made by the kids and puppy stains, not only looks good the tiles smell super fresh & clean now. Appreciate the work this Tile and grout Cleaning Sydney team did today and has become our go-to company for future work.
"
"
The experts from this tile and grout cleaning Sydney company I hired did an amazing job in cleaning my tiles and getting rid of all the stains that were on them. No more bad smells. I will be telling everyone I know about this service. Highly recommended!
"
My Floor Looks New, Especially The Grout
★★★★★
"
The professional did a great job! He explained the process for my tile and grout cleaning. My floor looks new, especially the grout. The cleaner was friendly and communicated well with my family and me. Also answered all of my questions about what procedure he will follow and how long it would take. I would definitely recommend this tile and grout cleaning Sydney service!
"
Amazing Service With Exceptional Professionalism
★★★★★
"
The expert from this tile and grout cleaning Sydney team was outstanding! He provided amazing service with exceptional professionalism. Also elaborated on the actual problem with our grout and tile. The cleaner arrived on time and finished the job within the time the company promised. I will call them again in the future and highly recommend this service!
"
The Team Was Excellent To Work With
★★★★★
"
This tile and grout cleaning Sydney team were excellent to work with. They explained everything they were going to do and pricing before they started. Our flooring looks great now! Also provided beneficial instructions on how to better care for my floors and what cleaners to use moving forward. Would use it again and recommend it to others.
"

Tims Tile Cleaning Sydney
Location: 157 King St, Sydney, NSW 2000 Australia