Experts In Timber Floor Sanding And Polishing Sydney
If you reside in Sydney and are in need of timber floor polishing services, look no further than Tims Tile Cleaning Sydney. Our team of timber floor polishing experts in Sydney is trusted to deliver top-notch polishing and sanding for your timber floors. As a local company, we have been proudly serving all regions of Sydney. We prioritize the use of the latest methods, while also taking into consideration the unique requirements of our customers. Our goal is to achieve the best possible outcomes with our services, which is why our clients place their trust in us. Our highly skilled and experienced Tile and Grout cleaning Sydney experts offer a wide range of services to address all of your concerns. Here are the services we provide:
Floating floors
Installation and repairs
Timber floor staining
Floor sanding and polishing
Timber floor maintenance
Domestic and commercial flooring
Deck maintenance and refinishing
Synteko floor finishes
Timber floor maintenance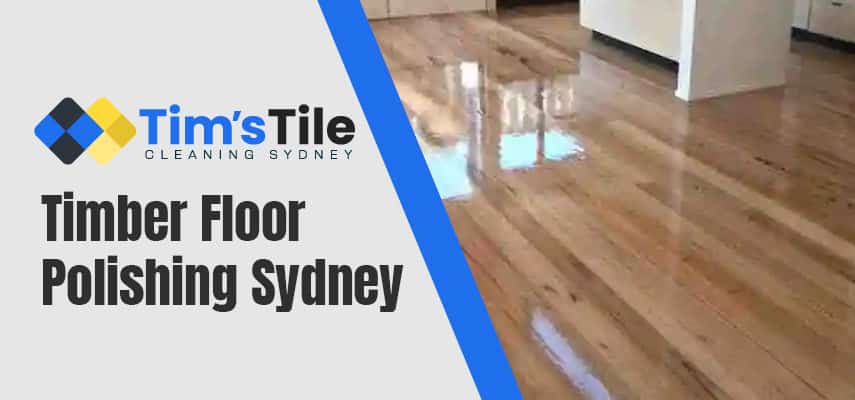 Know More About Our Services
Since we believe in offering only the best to our clients, we often root for effective options that show visible results. Cleaning and polishing timber flooring can be a tiring process, hence it is ideal to rely on our timber floor polishing Sydney services. Our team can make an effort to offer services that can help in improving the look of your timber floor. Having a glossy-looking floor is a prerequisite if you want to make your place look aesthetic. To achieve this, our company is the best, since we have the most excellent features.
Our team only uses eco-friendly products that are safe and effective in making your timber floor look neat.
You can rely on our services since we are:
Certified Company
Well-established
Affordable
Professional and competent
Skilled and experienced
ATFA-accredited floor sanding and polishing team
As an expert accredited with ATFA, we are authorized to deal with all the floors made up of timber.
Using the best quality polishing agents and the latest equipment, we can meet all your requirements.
Our customer care team is available 24/7, hence you can contact us at (02 8319 1071).
For prompt services across any region in Sydney, you can rely on us.
For all the right reasons, our timber floor polishing Sydney experts are selected as the best and most popular home improvement professionals, who do the job with great perfection.
Services That Our Local Timber Polishing Team Can Offer!
To meet your requirements, our experts are here to offer a wide variety of services that can serve a great purpose. Each of our timber floor polishing Sydney services is performed with utmost care so that we will be able to reach your expectations. All these services are performed under experts' supervision to make your timber floors well-polished and also to make them look great. The following are the services that we offer:
Floor Sanding:

Floor sanding helps in increasing the longevity of timber flooring. Hence getting our professional timber floor sanding is very important to get rid of dirt or restore the gloss level of your flooring. We highly insist you on getting the sanding services right away for the best results!

Floor Polishing:

For the best floor polishing professionals in Sydney, do rely on our services. Floor polishing is proven to have the best results as it is also considered an investment. Since we maintain high standards, our services show significant results to the investment that you make. Contact us for the most affordable and efficient services.

Floor Restoration:

The level of expertise that is needed for restoring timber flooring is very important. Because only experts with good skills and knowledge can perform the services with great perfection. Our floor restoration services are top-rated by clients across all the regions in Sydney. Using the best coating products, we will be able to restore the floor condition and can bring back the shine.

Floor Staining:

To alter the timber colour, it is important to opt for professional services. With our staining methods, the value of your property will be enhanced as it can completely alter its appearance. Get our services right away to boost your property's beauty under our experts' supervision. Not only that, our floor staining services can completely alter the ambience of your property as well.

Deck Maintenance And Refinishing:

If you are someone who is looking for professional deck maintenance and refinishing services, it becomes ideal to choose us. With our highly functional services, you can get the deck maintenance and also refinishing done to your property. This will help in prolonging the timber flooring life, as it affects the overall durability.

Floor Installation:

It is important to get floor installations done professionally, all the experts on our team are perfectly trained to perform these services. In case you want to get the timber floor installed you need to reach out to us. Our services are known for their durability, as the floor installation that we do is quite long-lasting.
All these services are quite important to keep the timber flooring intact, so get them from us now. Our team is often available to offer timber floor polishing Sydney services to you. Contact us today and make your appointment right away!
Why Choose Our Services?
To get the best outcomes, relying on authorized services is necessary. For the same, choose our timber floor polishing Sydney services that offer the results that you want. In case you want to know why you need to choose our services, you can go through the following features of our company:
Expert Advice: Our experts are highly skilled and competent, hence providing the best advice that is suitable for your timber flooring. This helps in saving you from hassle as we get to customize services as per your need.
Highly Professional: All the services that we offer are highly professional and exceptionally incredible. Hence you can rely on our services without any doubt.
Qualified And Accredited: All our members are certified experts of ATFA. The Australian Timber Flooring Association (ATFA) certified experts are eligible to perform any kind of services relating to Timber flooring.
Wealth Of Experience: Our company has been in the industry for several years and has a great wealth of experience.
Great Value: Our services are often proven to not only solve your concerns but also believe in offering sustainable options. Without services, it gets easier to clean your timber flooring.
Guaranteed Customer Satisfaction: To attain great results and to get guaranteed customer satisfaction, our experts root to choose the best options. Thus you can simply rely on our services.
We Also Provide Services in The Below Suburbs:
Reviews
Looks Good The Tiles Smell Super Fresh & Clean Now
★★★★★
"
Tile cleaners did a great job! A++ work and value he cleaned roughly 2,000 sq feet of tiled floor, everything looks brand new! He got out marker stains made by the kids and puppy stains, not only looks good the tiles smell super fresh & clean now. Appreciate the work this Tile and grout Cleaning Sydney team did today and has become our go-to company for future work.
"
"
The experts from this tile and grout cleaning Sydney company I hired did an amazing job in cleaning my tiles and getting rid of all the stains that were on them. No more bad smells. I will be telling everyone I know about this service. Highly recommended!
"
My Floor Looks New, Especially The Grout
★★★★★
"
The professional did a great job! He explained the process for my tile and grout cleaning. My floor looks new, especially the grout. The cleaner was friendly and communicated well with my family and me. Also answered all of my questions about what procedure he will follow and how long it would take. I would definitely recommend this tile and grout cleaning Sydney service!
"
Amazing Service With Exceptional Professionalism
★★★★★
"
The expert from this tile and grout cleaning Sydney team was outstanding! He provided amazing service with exceptional professionalism. Also elaborated on the actual problem with our grout and tile. The cleaner arrived on time and finished the job within the time the company promised. I will call them again in the future and highly recommend this service!
"
The Team Was Excellent To Work With
★★★★★
"
This tile and grout cleaning Sydney team were excellent to work with. They explained everything they were going to do and pricing before they started. Our flooring looks great now! Also provided beneficial instructions on how to better care for my floors and what cleaners to use moving forward. Would use it again and recommend it to others.
"

Tims Tile Cleaning Sydney
Location: 157 King St, Sydney, NSW 2000 Australia