Affordable Professional Marble Honing Services in Sydney
Are you tired of dull and worn-out marble floors? Look no further! Tims Tile Cleaning Sydney is here to provide you with the ultimate solution for all your marble honing needs. Our unparalleled marble-honing methods will leave you in awe as we transform your floors into magnificent works of art.
Experience Unmatched Expertise and Enchanting Results
Our team of experts is equipped with the knowledge and expertise to create an enchanting ambiance and a stunning texture for your marble flooring. Through our cutting-edge polishing techniques, we achieve a glossy, velvety finish that will leave your guests speechless. Imagine the joy of walking on flawless marble floors that radiate elegance and sophistication!
Commercial Properties Transformed to Perfection
But our services go beyond just residential properties. We cater to commercial properties as well, ensuring that businesses can restore the pristine look of their marble surfaces. Regular honing sessions will breathe new life into these natural marvels, providing a polished and aesthetically pleasing appearance that will impress clients and customers alike.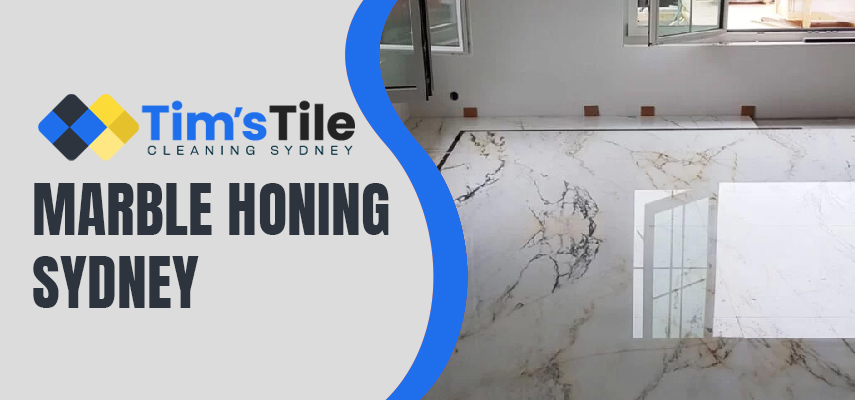 Customized Solutions for Your Unique Preferences
At Tims Tile Cleaning Sydney, we understand that every client has unique preferences. That's why we offer customizable services to suit your specific requirements. Whether you desire a low sheen finish or a matte finish, our skilled technicians will deliver results that exceed your expectations. Even in its natural state, your marble flooring will exude opulence and beauty, elevating the overall ambiance of your space.
Join the Ranks of Satisfied Customers
Don't settle for mediocre marble honing services. Join the ranks of numerous satisfied customers across Sydney who have entrusted us with their marble floors. With a wide range of options and top-notch facilities, we guarantee that your investment in our services will yield exceptional returns.
Transform Your Space into a Haven of Luxury
Transform your space into a haven of luxury and sophistication with our premier marble honing services. Contact Tims Tile Cleaning Sydney today and witness the remarkable transformation of your marble floors. Your satisfaction is our priority, and we are committed to making your dreams of a stunning marble paradise a reality.
We Also Offer Tile Cleaning Services in Sydney:
Feel free to contact us as we are your one-stop destination to meet all your requirements. Our experts are here to give you good quality services to restore the look. Including the marble stone repairing we also perform sealing, so do reach out to us for any of these services. Our team is highly proficient in meeting your expectations and offering what you desire.
Marble Honing Sydney
Call us at 02 8319 1071 Marble Honing Sydney
Location: Sydney, NSW, 2000, Australia