Best And Trouble-Free Marble Cleaning Service In Sydney
Marble is the most expensive tile and can be marked as an excellent investment for your house. However, marble tiles are considered to be long-lasting, but they require a little bit of maintenance especially when they get dirty due to pet urine stains or dirt. Our marble cleaning company is renowned for delivering the best service.
Our Marble Cleaning Sydney team offers trouble-free service to clients. Moreover, we have decades of experience in cleaning marble tiles. Yes, restoring the marble tiles is not as easy as it seems. But our certified experts can clean every type of stain from marble tilings. Tims Tile and Grout Cleaning Sydney use strong and safe solutions for cleaning the marble tiles. Moreover, we only advise you to always hire a professional for cleaning the marble tile effectively.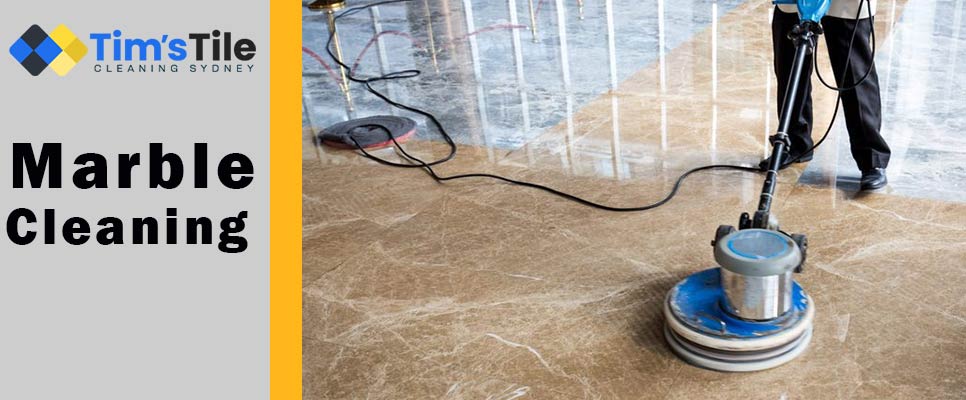 Are you looking for an effective marble cleaning service in Sydney? Don't worry, just contact our experts at 02 8319 1071 for the best results.
Process We Follow For Cleaning The Marble Tiles
We have diligently adhered to a rigorous process for cleaning marble tiles, ensuring high quality results. Our efficient approach guarantees thorough cleaning of every corner of your marble tile. Here are the key steps we employ during the marble tile cleaning process:
Inspection: Our Marble Cleaning Sydney team begins by conducting a meticulous inspection of the tile, allowing us to determine the most suitable treatment for it..
Dirt Elimination: Utilizing modern tools, such as powerful vacuums, we effectively eliminate dirt from the tiles. Additionally, we employ the best cleaning solutions to remove dust and dirt from the marble tiles..
Marble Tile Cleaning: We employ a gentle steam cleaning technique to clean the marble tiles. Subsequently, we utilize effective tools to facilitate quick drying of the marble tiles.
Sealing: Once the tiles have been cleaned and any stains have been removed, we proceed to seal them, providing protection and preservation.
Sanitisation: Our sanitization step involves disinfecting the tiles, effectively eliminating germs and eradicating any unpleasant odors.
Post-Inspection: Finally, we conduct a comprehensive post-inspection to ensure that no marble tile has been left untreated, guaranteeing the highest level of quality and customer satisfaction.
When You Must Contact Us For The Marble Tile Cleaning Service?
Marble tiles are very attractive things in your house. The moment guests enter your house marble tile becomes an eye catchy factor. Apart from this, when marble tiles become dirty, no one likes to enter your house. So, if you are seeing some tough stains on your marble tile. Then we suggest you, contact us. We promise to clean marble tiles effectively.
Why Us For The Marble Tile Cleaning Service In Sydney?
When it comes to restoring the natural beauty of your marble tiles, look no further than our exceptional marble tile cleaning service in Sydney. With our expert team of professionals, state-of-the-art equipment, and years of experience, we are dedicated to delivering remarkable results that will leave your marble tiles looking stunningly refreshed. We understand the unique needs of marble surfaces and take great care in providing a meticulous cleaning process that removes dirt, stains, and grime, revealing the original elegance of your tiles. Trust us to bring back the lustrous shine and pristine condition of your marble tiles, ensuring a noticeable transformation that will impress both residents and guests alike. Experience the unparalleled quality and professionalism of our marble tile cleaning service in Sydney and give your floors the treatment they deserve. Contact us today for a consultation and let us exceed your expectations!
FAQs
Q.1 What to look for when hiring a marble tile cleaning service?
Yes, for cleaning marble tiles, you should choose a professional team. Thus, keep in mind that you must go for qualified marble tile cleaners for mess-free and effective cleaning.
Q.2 Is Marble Stone Right For The Outdoor Area?
Marble stone always acts as an elegant and classic tile for your outdoor area. Moreover, marble tile makes it easy to walk on. Also, marble tile at home gives a relaxing environment.
Q.3 Do You Offer Marble Tile Cleaning Service At Hospitals in Sydney?
Yes, we are available to serve hospitals with quality marble tile cleaning services in Sydney. So, hire us for the versatile marble tile cleaning service in Sydney.
We Also Provide Services in The Below Suburbs:
Reviews
Looks Good The Tiles Smell Super Fresh & Clean Now
★★★★★
"
Tile cleaners did a great job! A++ work and value he cleaned roughly 2,000 sq feet of tiled floor, everything looks brand new! He got out marker stains made by the kids and puppy stains, not only looks good the tiles smell super fresh & clean now. Appreciate the work this Tile and grout Cleaning Sydney team did today and has become our go-to company for future work.
"
"
The experts from this tile and grout cleaning Sydney company I hired did an amazing job in cleaning my tiles and getting rid of all the stains that were on them. No more bad smells. I will be telling everyone I know about this service. Highly recommended!
"
My Floor Looks New, Especially The Grout
★★★★★
"
The professional did a great job! He explained the process for my tile and grout cleaning. My floor looks new, especially the grout. The cleaner was friendly and communicated well with my family and me. Also answered all of my questions about what procedure he will follow and how long it would take. I would definitely recommend this tile and grout cleaning Sydney service!
"
Amazing Service With Exceptional Professionalism
★★★★★
"
The expert from this tile and grout cleaning Sydney team was outstanding! He provided amazing service with exceptional professionalism. Also elaborated on the actual problem with our grout and tile. The cleaner arrived on time and finished the job within the time the company promised. I will call them again in the future and highly recommend this service!
"
The Team Was Excellent To Work With
★★★★★
"
This tile and grout cleaning Sydney team were excellent to work with. They explained everything they were going to do and pricing before they started. Our flooring looks great now! Also provided beneficial instructions on how to better care for my floors and what cleaners to use moving forward. Would use it again and recommend it to others.
"

Tims Tile Cleaning Sydney
Location: 157 King St, Sydney, NSW 2000 Australia