Revive Your Tiles and Grout with Tim's Tile Cleaning Sydney
Welcome to Tim's Tile Cleaning Sydney, your trusted partner for professional tile and grout cleaning in the vibrant city of Sydney. We are a dedicated team of experts with years of experience in the industry, offering top-notch cleaning solutions to residential clients. With our meticulous attention to detail and state-of-the-art equipment, we strive to restore the natural beauty of your tiles and grout, making them look brand new again.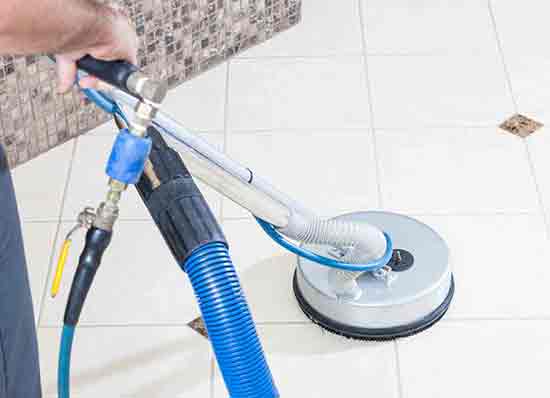 Unleash the Advantages of Choosing Tim's Tile Cleaning Sydney
Choosing Tim's Tile Cleaning Sydney comes with a host of benefits for your home or business:
Enhanced Aesthetics: Our professional cleaning techniques will revive the original beauty of your tiles, making them look as good as new. Say goodbye to dull, stained, or discolored surfaces and welcome a fresh, vibrant appearance.
Improved Indoor Air Quality: Over time, dirt, bacteria, and allergens can accumulate in the grout lines, contributing to poor indoor air quality. Our thorough cleaning process removes these contaminants, creating a healthier living or working environment.
Prolonged Tile Lifespan: Regular professional cleaning and maintenance help prevent the deterioration of your tiles and grout. By removing abrasive dirt particles and applying protective sealants, we safeguard your investment and extend the lifespan of your tiled surfaces.
Time and Effort Savings: Cleaning tile and grout can be a time-consuming and physically demanding task. By entrusting the job to our experts, you can save precious time and energy while achieving superior results.
Our Tile And Grout Services In Sydney
At Tim's Tile Cleaning Sydney, we provide a comprehensive range of tile and grout cleaning services tailored to meet your specific needs. Our skilled technicians are equipped with the latest tools and techniques to tackle any type of tile, whether it's ceramic, porcelain, marble, or natural stone. Our services include: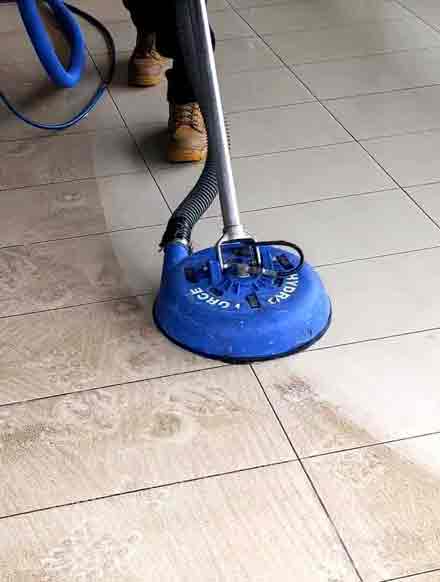 How Do We Better Clean Grout And Tiles?
To clean the surface of your tiles and grout, we use equipment and stronger pH-balanced solutions throughout our services. In addition, we have the necessary training for tile and grout cleaning. We are knowledgeable about safe processes to use on your grouts and tiles. Have a look at how we organise tile and grout cleaning in Sydney:
Inspection: We inspect your tile and grout before planning the cleaning steps.
Prepare a cleaning solution: Based on the inspection, we prepare the cleaning plan.
Pre-treat the grout: We spray the water solution onto the grout lines. Allow it to sit for about 10-15 minutes to loosen the dirt and stains.
Scrub the grout: Use a grout brush to scrub the grout lines vigorously. Apply some pressure while scrubbing to remove stubborn stains.
Steam cleaning tiles: After these steps, we steam clean tiles and remove all contaminants from your tiled floor.
Rinse the tiles: After cleaning and scrubbing, we rinse the tiles with clean water to remove the cleaning solution and any loosened dirt.
Dry the area: We use a mop or a microfiber cloth to dry the tiles and grout thoroughly. Moisture can promote the growth of mould and mildew, so it's essential to ensure the area is completely dry. To prevent future stains, you can consider applying a grout sealer after cleaning. This will help protect the grout from dirt and spills, making it easier to clean in the future.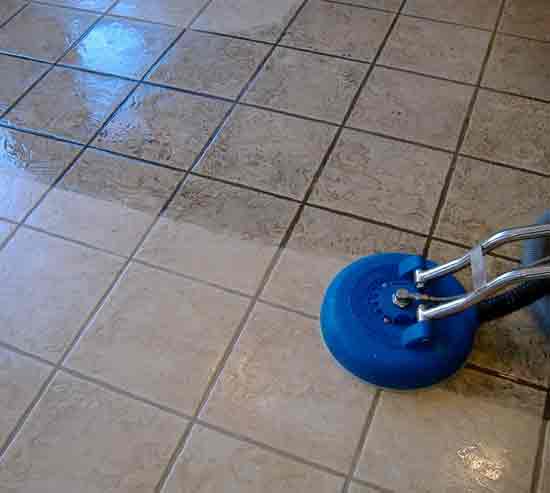 We Cover All Suburbs Within 100 Km Of Sydney CBD. North, South, East & West
With your best interests in mind, our Tile Cleaning Sydney team provides workable solutions in all suburbs within 100 Km of Sydney. We regularly give dependable, cordial, and prompt services. With the most cutting-edge, contemporary tools required for all long-term tile cleaning and maintenance solutions, our accredited professionals supply the highest level of skill, assisting tile surfaces to preserve their lovely appearance.
We provide a free, no-obligation quote based on our normal price, so there are no unpleasant or unforeseen costs. Depending on the task, we use different materials and premium stone and tile cleaning and sealing supplies. Our specialized cleaning approach handles even the most challenging floor issues using cutting-edge technology. Your surfaces will be pristine and hygienic thanks to our equipment, which can handle household and commercial tile cleaning tasks.
Testimonials By Clients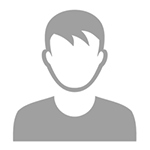 I recently hired Tims Tile Cleaning to clean the tiles and grout in my kitchen, and happier with the results. The team was professional, and efficient, and went above and beyond to ensure that every inch of the tile was spotless. My kitchen looks brand new, and I highly recommend their services!
– Sarah M.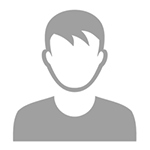 I had been struggling with dirty and discoloured grout in my bathroom for many days. After trying numerous DIY methods, I decided to give Tims Tile Cleaning a call. They worked their magic and completely transformed the look of my bathroom. The grout looks brand new, and I am extremely satisfied with their service!
– John D.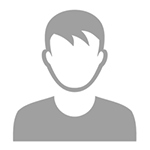 I run a small restaurant, and maintaining clean tiles and grout in the dining area is crucial for our business. Tims Tile Cleaning has been our go-to company for all our tile and grout cleaning needs. Their team is punctual, and professional, and delivers exceptional results every time. Our floors always look immaculate, and our customers notice the difference. Thank you for your outstanding service!
– Lisa P.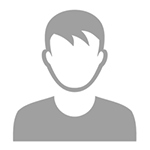 I recently moved into a new home, and the bathroom tiles were in terrible condition. I contacted Tims Tile Cleaning, and they exceeded my expectations. The team was meticulous in their work, and they were able to restore the tiles and grout to their original beauty. I'm extremely happy with the outcome, and I highly recommend their services!
– Mark T.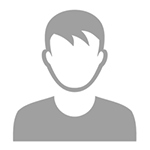 I had tried several cleaning products and scrubbing techniques to get rid of stubborn stains on my kitchen floor tiles, but nothing seemed to work. That's when I reached out to Tims Tile Cleaning, and they did an amazing job. The team was professional and knowledgeable, and they used the right techniques to remove the stains without causing any damage. I'm thrilled with the results!
-Rachel S.
Yes, professional tile and grout cleaning is safe for your family and pets. Reputable cleaning companies use eco-friendly and non-toxic cleaning products that are safe for indoor use. Additionally, the thorough cleaning process eliminates bacteria and allergens, creating a healthier environment for your loved ones.
The duration of the cleaning process depends on the size of the area, the level of dirt and stains, and the type of tiles and grout being cleaned. Generally, a professional cleaning session can take anywhere from a few hours to a full day. The technician will provide you with an estimated time frame based on the specific details of your project.
Professional tile and grout cleaning services have the expertise, specialized equipment, and effective cleaning solutions to deep clean and restore your tiles and grout. They can eliminate tough stains, remove dirt and grime from hard-to-reach areas, and ensure a thorough cleaning that extends the life and beauty of your tiles.
The optimal frequency for professional tile and grout cleaning is determined by several factors, such as the level of foot traffic, the presence of pets, and the overall maintenance routine in place. In general, it is recommended to have a professional cleaning every 12 to 18 months. However, high-traffic areas or heavily soiled tiles may require more frequent cleaning.
Yes, professional tile and grout cleaning can effectively remove a wide range of stains, including those caused by spills, pet accidents, and mold or mildew growth. Experienced technicians use specialized cleaning solutions and equipment to target and lift stains, restoring the original appearance of your tiles and grout.